Huggermugger
Infant





Number of posts

: 2


Age

: 57


Location

: Newbury, Berkshire


Registration date :

2014-01-20


Subject: Hello and help... Mon Jan 20, 2014 10:33 am

---

Hi - I have been lurking here for a while gathering information but things have become a bit urgent so have registered to ask for some help! I hope this is posted in the right place - please redirect me if it isn't....

I have had what you might call an "interesting" 10 days. Firstly my beloved 2000 Golf Mark IV blew up after many years of reliable low cost motoring. (Seized camshaft). Two days later my teenage son broke his leg in three places. He is over 6 ft tall and will be in a full leg plaster for at least 12 weeks. We have to travel 17 miles every week to the hospital to have it x rayed and I have to buy a car to fit him into. The only way to get him in is across a back seat, so I need something that is at least 138cm wide. To date we have fitted nicely into a 10 year old 7 series BMW, a 10 year old Peugeot 407 and an oldish Mazda people carrier.

I have a budget of about £2,000 in mind and I will have to borrow most of that. I could go beyond that if I had to, but would rather not. An estate car would be sensible because we have dogs and I'm usually hauling bits of furniture and other things around. In general I favour robust cars, I enjoy driving and I tend to drive quite fast. I have a very good local garage and have a good rudimentary knowledge of how to look after my car. Acquired as a necessity over the years because I've never had much money!

I have been researching and considering Mark I Volvo V70s and think the 2.5 Tdi would do nicely but there are very few of them around and they do seem to be expensive. The later Volvos seem to have a lot of issues as they get older (?). I am wary of the newer VWs because they do not seem to have the reliability and robustness they once had (I was very lucky with my Golf which was an Austrian one). I had a 94 reg Passat years ago and it was great but beyond 120,000 they do seem to get very tired.

So I urgently need something big, reliable, robust and fairly low cost to run (although I would compromise on that if I had to). I am completely open to suggestions apart from the fact that I really, really don't want a people carrier.
geedub
Junior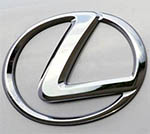 Number of posts

: 23


Age

: 60


Location

: Surrey


Registration date :

2013-06-15


Subject: Re: Hello and help... Tue Jan 21, 2014 6:28 pm

---

A Lexus GS300 might fit the bill. They're extremely reliable and you can pick up a fairly decent one for under a grand these days. They're not the most exciting things to drive, but are comfortable and roomy. I've been running one for the last couple of years - it originally cost me about £1500 and I've spent a few hundred on the usual consumables such as brake discs/pads, but otherwise it's been 100%. Has been a good solid motor.
Justwatching
Senior





Number of posts

: 258


Age

: 29


Location

: Bumblefuck


Registration date :

2013-06-10


Subject: Re: Hello and help... Sun Jan 26, 2014 3:20 pm

---

Hello and welcome

Since you mentioned Volvo's, I'll throw in my two cents. They're great mechanically and are capable of truely intergalactic mileage but have some electrical issues, especially with dials, interior lights, that kind of thing. This is such a common problem that I'd advise you to be suspicious of any old Volvo claiming low mileage - it may have just had its dials changed out. Mine has...twice.

Sign up to the Volvo forum if you're serious about getting a V70 as they'll be able to give you model specific advise.

Post back with whatever you end up getting.



Huggermugger
Infant





Number of posts

: 2


Age

: 57


Location

: Newbury, Berkshire


Registration date :

2014-01-20


Subject: Re: Hello and help... Mon Jan 27, 2014 12:27 pm

---

Hi - thank you for those replies and your welcome. I have been extremely constrained by urgent need, time and having to rely on others to take me to look at cars, so have been confined to a very small search area. I did look at a few Volvos and at least one was a definite candidate for having done many more miles than were showing on the clock.

I have ended up with a 2002 BMW E39 525i SE Touring with 135k on the clock, in excellent condition with a full BMW service history plus a few owner oil changes. The brakes weren't brilliant when I tried it, so the seller put new ones pads all round and changed the brake fluid, which was slightly overdue. I paid £2,000 for it which was right at the top end of my budget. I checked it as thoroughly as I could - lots of internet research and bought it from a local dealer for whom it was a very bottom end vehicle (he had it as a PX). It appears to be as solid as a rock - and has a similar fuel consumption, I think! Have only done about 50 miles or so to date, over very mixed roads and everything seems to be fine. Lots of bells and whistles, all of which seem to be working, although I haven't had time to go into the finer points of things like cruise control...

The only niggle is a very faint ticking sound when the steering wheel is turned to the left - wheel bearing perhaps? Am planning to take it to my faithful local garage for the once over as soon as I can find the time. In the meantime, any BMW pointers would be very gratefully received! (Please don't tell me I have made a massive mistake - I can't change it now  

 )
TechSupport
Super user





Number of posts

: 325


Age

: 65


Location

: Shropshire


Registration date :

2013-01-25


Subject: Re: Hello and help... Thu Feb 13, 2014 12:22 pm

---

_________________

[You must be registered and logged in to see this image.]"Life isn't about waiting for the storm to pass...it's about learning to dance in the rain."
Sponsored content

Subject: Re: Hello and help...

---